An actual picture post from me!
shock yes
another shock......my cute little boy kitty turned out to be a cute little girl kitty!
Jayne (kitty's ex-surrogate mummy) totally did not believe me when I said she gave us a girl one instead of a boy XD
We decided to call her Luna or Lu for short :P
Poor kitty for having a new mummy that adores Sailor Moon <3 Lets find a decent pic of the cute hyperactive thing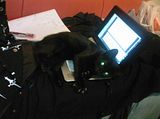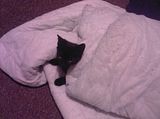 So cute!
A favourite spot of her's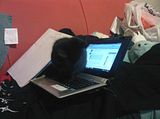 Daddy's laptop while hes studying :D